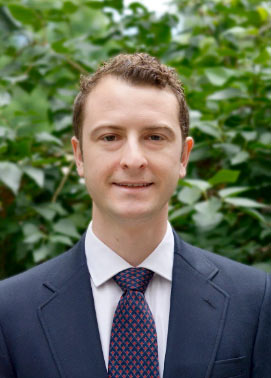 Dr. Dominic Italia hails from the lovely state of Vermont. He attended the University of Denver where he obtained his bachelor's degree in 2016. He then worked in the dental field in the Denver area for a few years, during which time he continued to fall further in love with the Colorado mountains and the Denver area music scene. He attended the Creighton University School of Dentistry, attaining his D.D.S. degree in the spring of 2023.
Dr. Italia looks forward to bringing the skills he learned in dental school and beyond to the patients of Englewood Dental Center. Dr. Italia aims to deliver dental care with particular attention to quality and patient comfort.
When Dr. Italia is not practicing dentistry, he loves to play the drums and go mountain biking and snowboarding in Colorado's beautiful mountains.