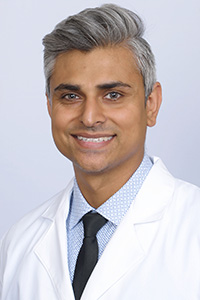 Dr. Momin completed his undergraduate education at Georgia State University, Atlanta, where he graduated with a Bachelors of Science degree in Chemistry. He then went on to receive his Masters of Science in Organic Chemistry at Georgia State University. Soon after, he went on to receive his Doctor of Dental Surgery (DDS) Degree from New York University.
Dr. Momin studied in  residency program through the University of Illinois at Chicago, was recognized as a member of the Dean's List, and won the AAOMS Philip J Boyne Scholarship Award. He also is an avid volunteer with the International Public Health Outreach in St. Georges, Granada, and frequently  participates in the annual Chicago Oral Cancer Walk. Dr. Momin is an active member of the American Association of Oral and Maxillofacial Surgery, as well as the Texas Society of Oral and Maxillofacial Surgeons.
Dr. Momin is passionate about oral surgery and is fully dedicated to providing the highest level of patient care and service. "I believe in a patient-centered approach to care. Every patient is unique, and understanding each patient and their specific concerns is a crucial part of developing individualized treatment plans. My goal is to provide the highest quality of care for all my patients by utilizing the latest state-of –the-art technology."
Dr. Momin was born in India and grew up in Atlanta, GA. In his spare time, he enjoys an active lifestyle. He also loves to travel (especially to Morocco!) and he enjoys spending quality time with family and friends, and cheer on his favorite sports teams.
When he is not helping people battle periodontal disease, Dr. Dale stays active. He plays sand volleyball weekly, runs around Washington Park, and skis the bumps and trees. Chasing after his 2 kids who are 8 and 10 (as of 2018) also requires high energy.